#FFFFFF
Welcome to Moffat County Libraries
CRAIG    MAYBELL    DINOSAUR
#FFFFFF
eBooks
Download eBooks, audiobooks and more! 
For kids and adults - library card required.
CLICK HERE to visit our eBook page and find out more!
Join us for Story Time!
Every Thursday in the Library
(Craig Branch)
10 am & 11:30 am
Babies through elementary age children welcome!
February Themes:
Feb 2nd - Giddy-Up Horse!
Feb 9th - Hugs & Kisses
Feb 16th - Wild Wild West
Feb 23rd - Read To Me
#FFFFFF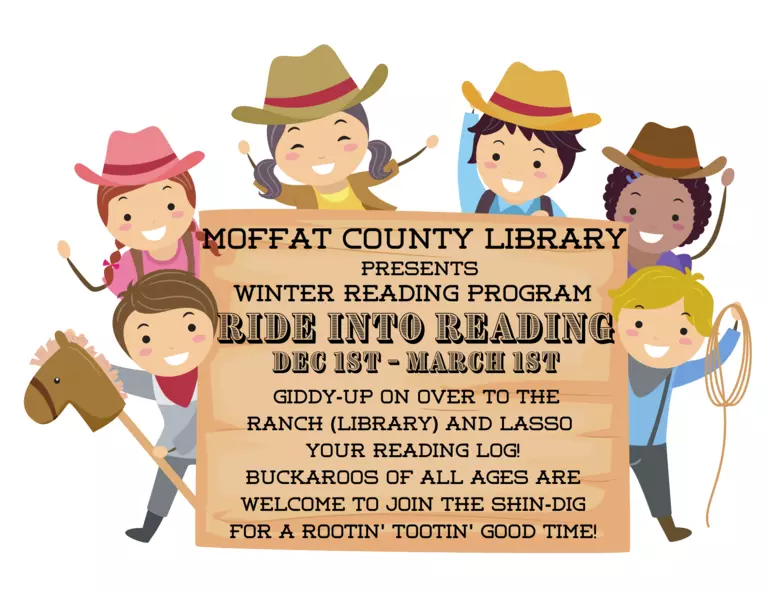 #FFFFFF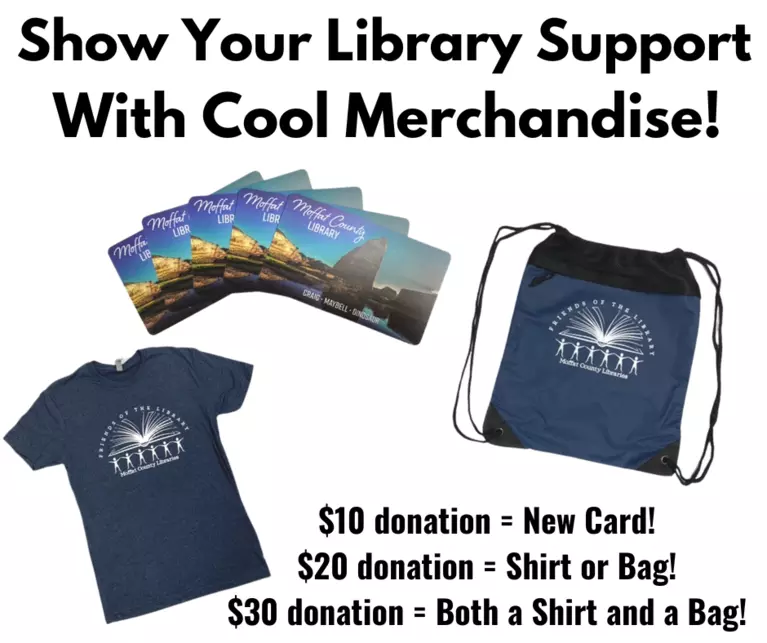 #FFFFFF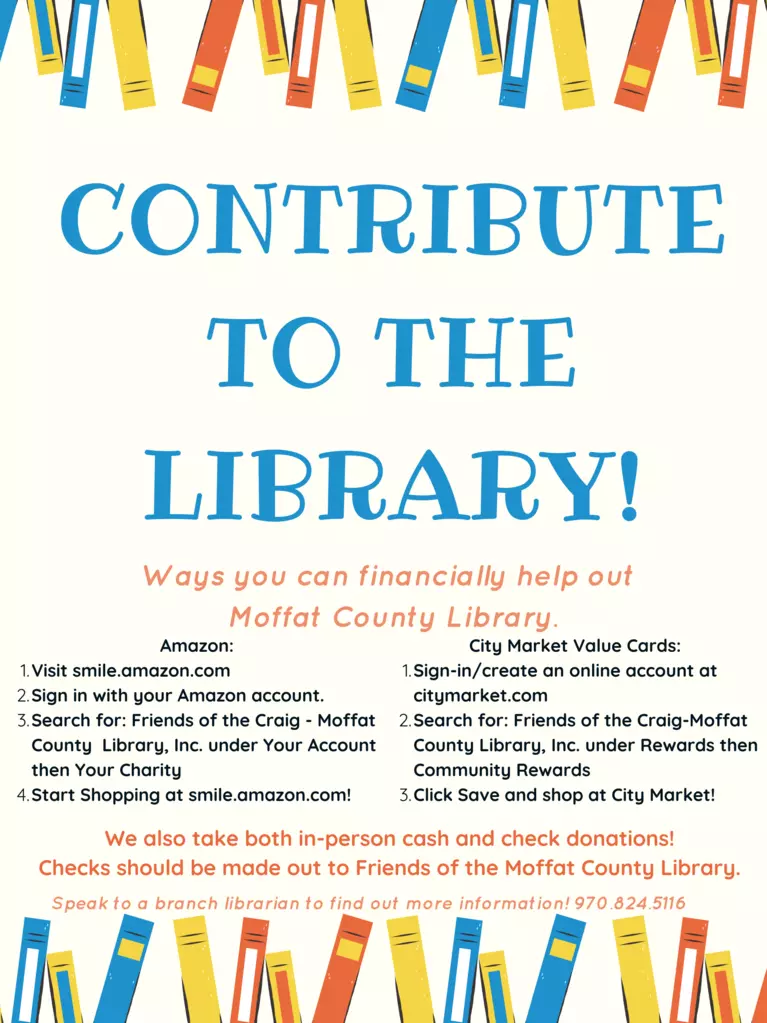 #FFFFFF
Craig Branch of the Library is now open
every Friday from 12pm to 6 pm.
#FFFFFF
Moffat County Libraries has received at home COVID test kits and KN95 masks to distribute to any community member in need.  Test kits and masks are available for pick up during our library hours at the Craig Branch: Mon & Tues - 12pm to 6pm, Thurs - 10am to 6pm, 1st & 3rd Saturday - 12pm to 6pm. 
Please contact the Maybell and Dinosaur branch for distribution times in those communities.